Records of Jean-Jacques Vioget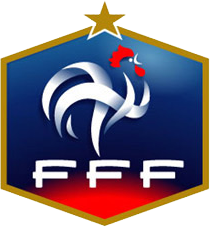 Here is data of LAST 100 soccer tips of Jean-Jacques Vioget
SHOW ALL football predictions of Jean-Jacques Vioget
---
Hit RATE: 72 %
current ROI: 142.38 %
average odd: 1.98
Jean-Jacques Vioget is football tipster from France with current profit of 37.72 units, covering followng leagues: France, Italy, Spain, Portugal, European tournaments, World tournaments, European Leagues, friendly games
I became a Tipster some years ago and I am interested in nearly all kind of sports, but I would say that I am best in Soccer.

I join this service to share my knowledge about soccer betting and to help regular bettors make profit.

Betting and match games depend of bookies and their odds, so I choose carefully my matches to avoid surprises and strange results.

Don`t hesitate to join me here and use my professional predictions.

| | | | | | | |
| --- | --- | --- | --- | --- | --- | --- |
| Date | Home | Away | Soccer Tip (type) | Odd | Result | Verdict |
| 18.02.2018 | Marseille | Bordeaux | Under 2.75 (Over/Under) | 1.95 | 1:0 | WIN |
| 17.02.2018 | Antwerp | Oostende | Under 2.5 (Over/Under) | 1.88 | 0:0 | WIN |
| 16.02.2018 | Feirense | Portimonense | Under 2.25 (Over/Under) | 1.95 | 1:3 | lose |
| 15.02.2018 | Real Sociedad | Salzburg | Over 2.5 (Over/Under) | 1.82 | 2:2 | WIN |
| 14.02.2018 | FC Porto | Liverpool | Over 2.5 (Over/Under) | 1.88 | 0:5 | WIN |
| 13.02.2018 | Al Wasl | Al-Sadd | Over 2.75 (Over/Under) | 1.81 | 1:2 | Half-WIN |
| 12.02.2018 | Auxerre | Nimes | Under 2.25 (Over/Under) | 2.01 | 0:0 | WIN |
| 11.02.2018 | Strasbourg | Troyes | Under 2.25 (Over/Under) | 2 | 2:1 | lose |
| 10.02.2018 | Utrecht | Zwolle | Over 2.75 (Over/Under) | 1.83 | 2:1 | Half-WIN |
| 9.02.2018 | St Etienne | Marseille | Over 2.75 (Over/Under) | 2.02 | 2:2 | WIN |
| 8.02.2018 | Grenoble | Strasbourg | 2 (1X2) | 2.71 | 0:3 | WIN |
| 7.02.2018 | Montpellier | Lyon | Under 2.25 (Over/Under) | 2.11 | 1:2 | lose |
| 6.02.2018 | Auxerre | Les Herbiers | Over 2.25 (Over/Under) | 1.87 | 0:3 | WIN |
| 5.02.2018 | Brest | Reims | Under 2.25 (Over/Under) | 1.94 | 0:0 | WIN |
| 4.02.2018 | Monaco | Lyon | Lyon +0.25 (0:0.25) | 1.9 | 3:2 | lose |
| 3.02.2018 | Nice | Toulouse | Toulouse +0.5 (0:0.5) | 2 | 0:1 | WIN |
| 2.02.2018 | Sochaux | GFC Ajaccio | Over 2.25 (Over/Under) | 1.86 | 4:1 | WIN |
| 1.02.2018 | CRB | Confianca | Under 2.25 (Over/Under) | 1.85 | 3:1 | lose |
| 31.01.2018 | Chelsea | Bournemouth | Bournemouth +1.5 (0:1.5) | 1.88 | 0:3 | WIN |
| 30.01.2018 | Swansea | Arsenal | Over 2.75 (Over/Under) | 2.03 | 3:1 | WIN |
| 29.01.2018 | Bochum | Arminia Bielefeld | Over 2.5 (Over/Under) | 1.93 | 0:1 | lose |
| 28.01.2018 | Marseille | Monaco | Over 2.75 (Over/Under) | 1.92 | 2:2 | WIN |
| 27.01.2018 | Alloa | Raith | Under 2.75 (Over/Under) | 1.95 | 0:0 | WIN |
| 26.01.2018 | GFC Ajaccio | Bourg Peronnas | X2 (1X2) | 1.86 | 1:2 | WIN |
| 25.01.2018 | Strasbourg | Lille | Lille +0.25 (0:0.25) | 1.95 | 2:1 | lose |
| 24.01.2018 | Montpellier | Lorient | 1 (DC) | 1.88 | 4:3 | WIN |
| 23.01.2018 | Bourg Peronnas | Toulouse | Under 2.25 (Over/Under) | 2.35 | 2:0 | Half-WIN |
| 22.01.2018 | Paris FC | AC Ajaccio | AC Ajaccio +0.25 (0:0.25) | 1.96 | 2:1 | lose |
| 21.01.2018 | Nice | St Etienne | Over 2.5 (Over/Under) | 1.87 | 1:0 | lose |
| 20.01.2018 | Wolves | Nottingham | Wolves -1 (0:1) | 1.92 | 0:2 | lose |
| 19.01.2018 | Caen | Marseille | Marseille -0.75 (0.75:0) | 2 | 0:2 | WIN |
| 18.01.2018 | Leganes | Real Madrid | Leganes +1 (1:0) | 2.02 | 0:1 | Draw |
| 17.01.2018 | Amiens | Montpellier | Amiens +0.25 (0.25:0) | 1.96 | 1:1 | Half-WIN |
| 16.01.2018 | Auxerre | Niort | Under 2.25 (Over/Under) | 1.99 | 5:0 | lose |
| 15.01.2018 | Lens | Sochaux | Under 2.25 (Over/Under) | 2.1 | postp. | postp. |
| 14.01.2018 | Lyon | Angers | Under 2.75 (Over/Under) | 1.96 | 1:1 | WIN |
| 13.01.2018 | Troyes | Bordeaux | Under 2.25 (Over/Under) | 1.86 | 0:1 | WIN |
| 12.01.2018 | Concarneau | Beziers | Under 2.25 (Over/Under) | 1.86 | 3:1 | lose |
| 11.01.2018 | Levante | Espanyol | Under 2.25 (Over/Under) | 1.87 | 0:2 | Half-WIN |
| 10.01.2018 | Rennes | Toulouse | 1 (1X2) | 1.79 | 4:2 | WIN |
| 9.01.2018 | Nice | Monaco | Over 2.5 (Over/Under) | 1.89 | 1:2 | WIN |
| 8.01.2018 | Zamalek | Al Ahly | Zamalek +0.25 (0.25:0) | 1.88 | 0:3 | lose |
| 7.01.2018 | Strasbourg | Dijon | Under 2.5 (Over/Under) | 1.93 | 1:1 (ET 3:2) | WIN |
| 6.01.2018 | Nancy | Lyon | Over 2.75 (Over/Under) | 1.95 | 2:3 | WIN |
| 5.01.2018 | Liverpool | Everton | Over 2.75 (Over/Under) | 2.02 | 2:1 | Half-WIN |
| 4.01.2018 | Numancia | Real Madrid | Real Madrid -1.75 (1.75:0) | 1.81 | 0:3 | WIN |
| 3.01.2018 | Feirense | FC Porto | FC Porto -1.75 (1.75:0) | 1.9 | 1:2 | lose |
| 2.01.2018 | East Fife | Raith | Over 2.75 (Over/Under) | 1.98 | 2:3 | WIN |
| 1.01.2018 | C. Rangers | Dungannon | Over 2.5 (Over/Under) | 1.91 | postp. | postp. |
| 31.12.2017 | Crystal Palace | Manchester City | Under 3.25 (Over/Under) | 1.93 | 0:0 | WIN |
| 30.12.2017 | Middlesbrough | Aston Villa | Under 2.25 (Over/Under) | 1.87 | 0:1 | WIN |
| 29.12.2017 | Braga | Portimonense | Over 2.75 (Over/Under) | 1.99 | 2:2 | WIN |
| 28.12.2017 | Besiktas | Osmanlispor | Besiktas -1.75 (0:1.75) | 1.99 | 4:1 | WIN |
| 27.12.2017 | Aberdeen | Partick | Partick +1.25 (0:1.25) | 1.86 | 1:0 | Half-WIN |
| 26.12.2017 | Walsall | Bristol Rovers | Over 2.5 (Over/Under) | 1.89 | 0:0 | lose |
| 25.12.2017 | Hapoel Katamon | Hap. Ramat Gan | Under 2.25 (Over/Under) | 1.92 | 0:1 | WIN |
| 24.12.2017 | Venlo | Heracles | Over 2.75 (Over/Under) | 1.88 | 3:1 | WIN |
| 23.12.2017 | Celtic | Aberdeen | Celtic -1.5 (0:1.5) | 2.09 | 3:0 | WIN |
| 22.12.2017 | Antalyaspor | Alanyaspor | Over 2.75 (Over/Under) | 1.83 | 3:1 | WIN |
| 21.12.2017 | Omonia | Paphos | Over 2.5 (Over/Under) | 1.84 | 3:0 | WIN |
| 20.12.2017 | Lille | Nice | Under 2.25 (Over/Under) | 2.03 | 1:1 | Half-WIN |
| 19.12.2017 | Dorking | Hendon | Dorking +0.25 (0.25:0) | 1.84 | 0:3 | lose |
| 18.12.2017 | Lens | Tours | Under 2.5 (Over/Under) | 2.04 | 2:0 | WIN |
| 17.12.2017 | Nice | Bordeaux | 1 (1X2) | 2.28 | 1:0 | WIN |
| 16.12.2017 | Creteil | Red Star | Under 2.25 (Over/Under) | 1.88 | 2:3 | lose |
| 15.12.2017 | Boulogne | Cholet | Under 2.25 (Over/Under) | 2.03 | 1:1 | Half-WIN |
| 14.12.2017 | Misr Elmaqasah | Al Nasr | Over 2.5 (Over/Under) | 1.83 | 1:4 | WIN |
| 12.12.2017 | Orleans | GFC Ajaccio | Under 2.25 (Over/Under) | 1.9 | 2:0 | Half-WIN |
| 11.12.2017 | Nimes | Clermont | Over 2.5 (Over/Under) | 1.81 | 3:1 | WIN |
| 10.12.2017 | Berliner AK 07 | Furstenwalde | Over 2.75 (Over/Under) | 1.93 | 3:0 | Half-WIN |
| 9.12.2017 | East Fife | Stranraer | Over 2.75 (Over/Under) | 1.99 | 1:1 | lose |
| 8.12.2017 | Paris FC | Lens | X (1X2) | 2.91 | 2:2 | WIN |
| 7.12.2017 | Grenoble | Chambly | Under 2.25 (Over/Under) | 1.9 | 0:0 | WIN |
| 6.12.2017 | Real Madrid | Dortmund | Dortmund +1.25 (0:1.25) | 1.79 | 3:2 | Half-WIN |
| 5.12.2017 | Celtic | Anderlecht | 1 (1X2) | 1.85 | 0:1 | lose |
| 4.12.2017 | Trabzonspor | Antalyaspor | Over 2.75 (Over/Under) | 1.99 | 3:0 | Half-WIN |
| 3.12.2017 | Caen | Lyon | Over 2.5 (Over/Under) | 1.89 | 1:2 | WIN |
| 2.12.2017 | Strasbourg | Paris SG | Over 3.5 (Over/Under) | 1.88 | 2:1 | lose |
| 1.12.2017 | Heidenheim | Kaiserslautern | 1 (1X2) | 1.9 | 3:2 | WIN |
| 30.11.2017 | Betis | Cadiz CF | Over 2.75 (Over/Under) | 1.99 | 3:5 | WIN |
| 29.11.2017 | Lyon | Lille | Lille +1.5 (0:1.5) | 1.93 | 1:2 | WIN |
| 28.11.2017 | Amiens | Dijon | Under 2.25 (Over/Under) | 1.94 | 2:1 | lose |
| 27.11.2017 | Kayserispor | Basaksehir | Under 2.25 (Over/Under) | 2.13 | 1:1 | Half-WIN |
| 26.11.2017 | Valencia | Barcelona | Valencia +0.5 (0.5:0) | 2.09 | 1:1 | WIN |
| 25.11.2017 | Dijon | Toulouse | Under 2.25 (Over/Under) | 1.92 | 3:1 | lose |
| 24.11.2017 | AC Ajaccio | Reims | Under 2.25 (Over/Under) | 1.87 | 0:1 | WIN |
| 23.11.2017 | Ath Bilbao | Hertha Berlin | Ath Bilbao -0.75 (0:0.75) | 1.91 | 3:2 | Half-WIN |
| 22.11.2017 | Reggiana | Prato | Under 2.25 (Over/Under) | 1.85 | 1:2 | lose |
| 21.11.2017 | Dungannon | Crusaders | Crusaders -1.5 (1.5:0) | 2.05 | 0:4 | WIN |
| 20.11.2017 | Lens | Niort | Over 2.5 (Over/Under) | 1.84 | 3:1 | WIN |
| 19.11.2017 | Lausanne | Luzern | Over 2.75 (Over/Under) | 1.93 | 3:1 | WIN |
| 18.11.2017 | Kortrijk | St. Truiden | Over 2.75 (Over/Under) | 2.07 | 3:2 | WIN |
| 17.11.2017 | Clermont | Auxerre | Under 2.25 (Over/Under) | 1.92 | 1:0 | WIN |
| 16.11.2017 | Pau | Sannois | Sannois +0.25 (0:0.25) | 1.79 | 2:2 | Half-WIN |
| 15.11.2017 | Crusaders | Linfield | Over 2.75 (Over/Under) | 1.94 | 2:0 | lose |
| 14.11.2017 | Germany | France | Over 2.5 (Over/Under) | 2.15 | 2:2 | WIN |
| 13.11.2017 | Armenia | Cyprus | Over 2.25 (Over/Under) | 1.76 | 3:2 | WIN |
| 12.11.2017 | F. Voronezh | Sibir | X (1X2) | 2.83 | 0:1 | lose |
| 11.11.2017 | Montrose | Annan | X (1X2) | 3.33 | 1:1 | WIN |
| 10.11.2017 | Portugal | Saudi Arabia | Portugal -2 (0:2) | 1.91 | 3:0 | WIN |